NH's #1 Painting Contractor®
NH's #1 Interior & Exterior Painters
Concord NH's #1 Interior & Exterior Painters
New England Painting (603) 225-4321
Complete Interior & Exterior Painting Concord, NH
New England Painting is Concord NH's #1 Painting Contractor. From Interior & Exterior residential house painting to commercial and industrial painting we do it all, small projects to entire developments. We provide estimates within 24 hours, do not require deposits, offer written guarantees, furnish references upon request and are insured for over $1,000,000. We have over 100 customer reviews and would love for you to join our long list of satisfied NH customers. Consider inviting a NH painting contractor you can trust and enjoy the high standard of business practice you're entitled to.
New England Painting is a local NH painting company. It was Created and is owned and operated by New Hampshire native, lifelong resident and master painter Anthony Ward.
Services We Provide in Concord New Hampshire
Residential Commercial & Industrial Painting
Interior & Exterior Painting

Power Washing

Ceiling Retexture

Wallpaper Removal
Using High-Quality Paints Including:
Sherwin Williams Paints™ Benjamin Moore Paints™
Proud to Have Painted at the Following Companies:
Customer Reviews in Concord New Hampshire.
Interior Painting
John Jarnot
Concord, NH
"New England Painting is a pleasure to do business with. They arrive on time and stand behind their work. They Respect your property and were professional on all aspects while in my home."
Exterior Painting
Jacob Groves
Concord, NH
"Wev'e worked with quite a few contractors in the past. None of them brought the level of customer service, quality and price that New England Painting did. It really was an impressive experience."
Exterior Painting
Paula van de Werken
Concord, NH
"Hello Anthony! I am very pleased with your preparation and painting work on my house, not to mention our price and quality of paint you used. The job was speedily and neatly done. What a change! I am very happy to recommend New England Painting to anyone considering painting their house."
Free Estimates Within 24 Hours!
Exterior Painting
Customer Review by Tina Ferrante
Concord, NH
Thank you New England Painting!
"Tony was very professional and the workmanship was excellent! I couldn't be happier with the results of the painting of my home. Thank you New England Painting!"
Rating: 5 Star Service.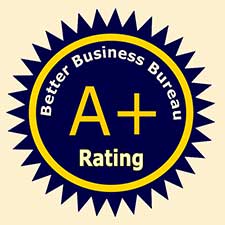 Interior Painting
Ken Sheppard, Foxfire Property Management
Concord, NH
"Tony, Thank you for a job well done. Your employees worked in a professional manner, were polite to the residents and cleaned up at the end of each day. I was pleased with the finished product and will be calling you again in the spring. Thank You."
Interior Painting
Keith Weber
Concord, NH
"Tony and his crew did an excellent job on the painting of walls, trim, and ceilings. He was very flexible with meeting times and worked around my schedule. He was upfront and honest about the overall time and costs needed to complete the job and I was very impressed with the work once it was completed. I would surely use New England Painting again for any other work I needed done."